Inventory Requests Made Easy
Save time by cutting out manual request forms with our Healthcare Inventory Management Software
Our Inventory Requisition Feature is one of our customer's favorites in our Inventory Management System, especially in the healthcare industry. This feature is unique and sets us apart from competitors, as no other company can offer the same level of functionality. We help make healthcare administration less tedious!
The feature allows your pre-approved users to easily request inventory items by creating a virtual inventory catalog interface that displays only the items that are available for request. By having all inventory items in your healthcare facility clearly documented in the system, you can easily track the usage of medications, drugs, and other supplies. This helps reduce the chances of stock shortages and increase patient satisfaction.
How The Inventory Requisition Feature Works
Understanding how this feature functions for your staff
This feature makes it easy for all your staff and pre-approved non-system users to get the inventory they need. They simply browse the available items and make a request. Once their managers or administrators give the green light, the items will be packed up and sent their way or picked up themselves.
This would be very convenient for medical and health services as the medications, drugs, and other inventory used in patient care will be clearly documented in the system. Staff members can quickly and easily make requests, eliminating the need for manual paperwork and saving time.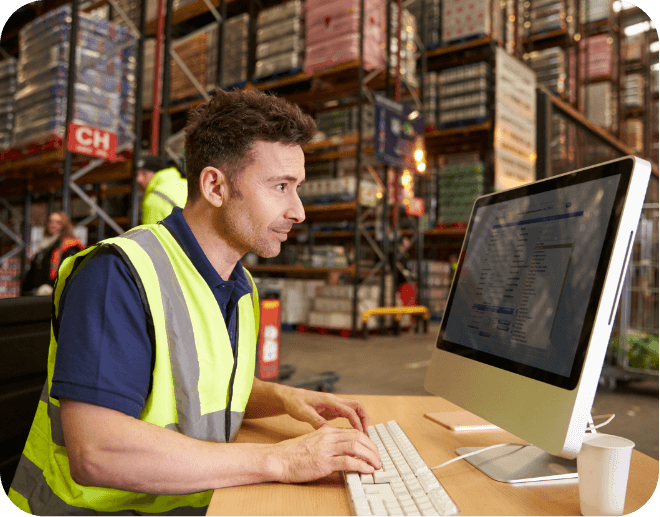 The Benefits of the Inventory Requisition Feature
Learn about how this feature can help your healthcare organization
Whether you are in pharmaceutical manufacturing or a healthcare provider, it is of utmost importance to have full visibility over the activity of your inventory items and their movements. This increases transparency on inventory transactions as well as improves accountability within your organization. Here are some other benefits that the Inventory Requisition feature provides:
Designed for Everyone
We made the Inventory Requisition Feature for everyone on your team to use. Any employee in your organization can benefit from it.
User-Friendly and Intuitive
The Inventory Requisition Feature presents all accessible inventory in a user-friendly manner, enabling you to swiftly and effortlessly request inventory.
Increases Visibility
The Inventory Requisition Feature offers greater visibility into your organization's inventory than you could ever have dreamed of.
Streamlined Approval Process
Enables swift and simple requests, while offering instant approvals and notifications, guaranteeing fast processing of requests.
Clear-Cut Documentation
Provides a clear and straightforward requisition process, reducing the chances of human error and poor communication.
Enhances Inventory Workflow
This unique feature is cost-effective and boosts productivity in the workplace while improving inventory replenishment processes.