Inventory Management Software for the Healthcare Industry
Learn how our Healthcare Inventory System helps those who work both on the front lines and remotely
In the fast-paced and unpredictable world of healthcare, being prepared for emergencies and having quick access to medical supplies and equipment is crucial. When it comes to disasters, epidemics or medical emergencies, the availability and proper organization of medical supplies can significantly affect patient outcomes.
Healthcare teams need to act swiftly and efficiently, and a well-implemented inventory management system can ensure that essential medicine, vaccines, and other medical inventory are readily accessible when they are needed the most. We aim to help your organization feel confident and ready to take on any circumstances with our award-winning Inventory Management System for Healthcare.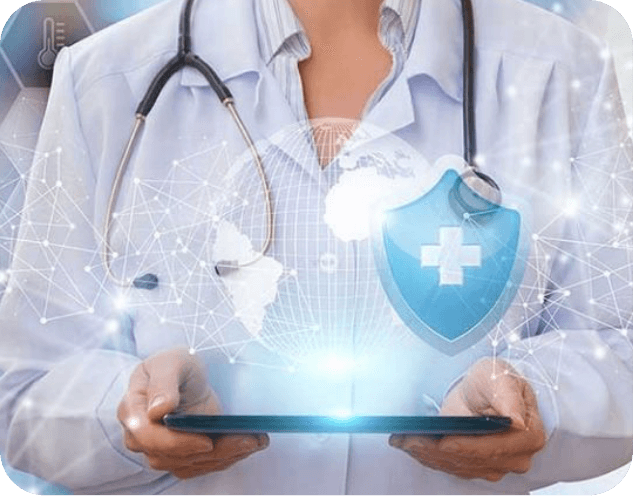 Keeping Track of Inventory Levels in Our Inventory Management System
Oversee when supplies, medications, and more need restocking
To ensure that medical supplies won't run low, and patients' treatments won't be delayed, it is extremely important to have access to accurate data to inform you when your supplies, medications, and more need restocking.
Healthcare organizations cannot take the chance of missing or low inventory when dealing with critical health issues. Known as the Min-Max Quantities feature in our system, this tool sends you automated alerts when your inventory falls below or goes above a pre-configured inventory level.
The Inventory Requisition Feature
Learn how healthcare organizations can use this feature in our system
Our Healthcare Inventory System includes a feature known as the Inventory Requisition feature. This feature gathers all your available inventory items into a digital catalog.
Your staff and pre-authorized users can browse and request available items or resources through this user-friendly tool. The Inventory Requisition provides more visibility into the movement of your medical inventory while increasing accountability with every move recorded.
Inventory Tracking System Benefits for Healthcare Organizations
Here are a few of the many benefits of using our software
Prepared for Everything
With access to the inventory levels of your raw materials, parts, and medical supplies, you get a comprehensive overview of all your items in your hospitals, stockrooms, and warehouses. You can monitor stock levels, expiration dates, and track usage patterns in real-time. This information helps you ensure that essential items are always adequately stocked, reducing the risk of shortages during critical situations.
Ensure Regulatory Compliance
Particularly in the healthcare industry, there are various regulations and policies when it comes to inventory management. For example, keeping track of controlled substances, and maintaining accurate records and expiration dates of perishable items. Items such as medication, blood bank, and oxygen tank need to be tracked constantly to avoid unnecessary waste of important resources.
Efficient Resource Allocation
With real-time visibility into inventory levels and more, our system helps healthcare organizations optimize resource allocation. This helps your organization balance the amount of inventory in medical warehouses to prevent overstocking or understocking of supplies, ensuring that the right quantity of items is available at all times.
Streamlined Workflows
Our inventory management system facilitates efficient workflows by providing accurate and up-to-date information on the availability and location of your medical supplies. You and your employees will be able to quickly locate and retrieve necessary items, saving valuable time during emergencies and ensuring a prompt response to critical situations.
What Kinds of Healthcare Organizations Use Our Software?
Learn about the various types of customers we've helped in the healthcare industry
We want to help support the healthcare system with streamlined workflows and sufficient medical supplies to ensure that your organization is ready to take on any situation. We do this by providing your organization with effective inventory management, so you are never understocked in medicine or waste excess inventory. We've helped numerous customers in the healthcare industry with our inventory tracking systems and asset management software. This includes:
Hospitals & Clinics
Biotechnology Laboratories
Pharmaceutical Manufacturing
Medical Supplies
And many More!
Whether you operate hospitals, medical warehouses, or manufacturing facilities our systems can help you optimize your operations and efficiently manage your medical supplies.