How Does A Multisite System Work?
Let's break down this option of our warehouse inventory systems for you
Why spend money on multiple systems when you can manage all your warehouses with one Warehouse Management Software. Other companies would recommend you purchase multiple systems in order to keep the data separate from each other. This isn't efficient, gets expensive, and will be a headache to maintain.
Our Warehouse Multisite System automatically separates inventory data from each warehouse, and you only need one system to access it. This is the perfect option for mid-sized companies and large corporations. Our systems are the only software where you can access inventory data across all of your warehouses.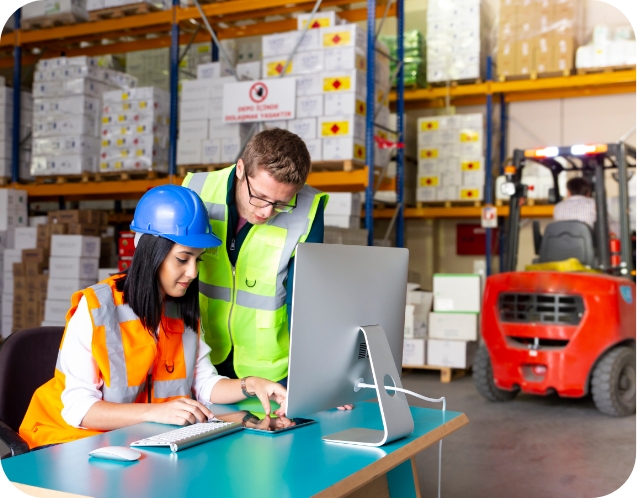 How Does the Warehouse Multisite Inventory Control Software Work?
Purchase your system, assign your Global Administrators, share, and create divisions of warehouses.
Your organization can assign one or more Global Administrator after purchasing our Warehouse Multisite System. As each warehouses independent data and users, only select users have overall access to view data from all warehouses. You can assign at least one Site Administrator and numerous Concurrent Users for each warehouse. You can get these with our Multisite Inventory Management Software:
One database shared between different warehouses
Access to all your inventory data at each warehouse
The ability to switch sites effortlessly and instantly make changes within the system
Universal inventory data visibility throughout all warehouses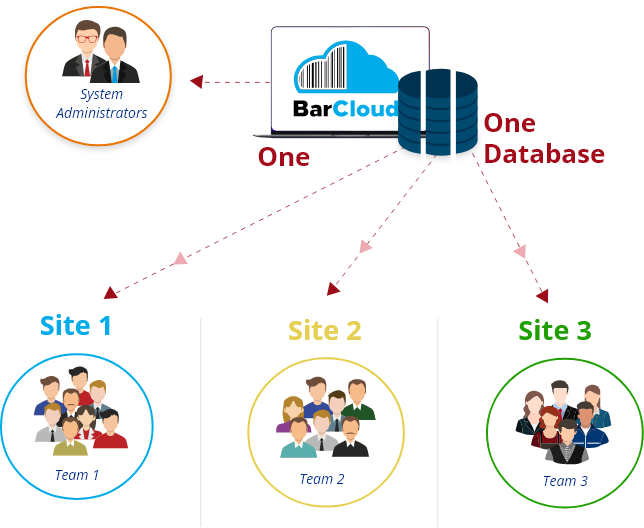 Request for Inventory and Shared Resources
View and Request Inventory with our Inventory Requisition Features
If you are not a Concurrent User or an Administrator, you can still have your own access through the Inventory Requisition feature. This feature essentially functions as a digital store that the system creates for your organization based on all the inventory and shared resources that is entered into the systems.
All the users in your organization can browse through all available inventory and request for them within the system. Your system administrators would have to approve these requests. This way if anyone in your organization needs an inventory item, they can see what's available, and request.