Designed specifically for the healthcare industry
Learn how our Inventory Management & Asset Tracking Software helps those who work both on the front lines and remotely
You never know when a disaster or medical emergency will strike, so healthcare teams need to be prepared and ready for an emergency at any moment. Knowing where all your assets are and having the right equipment at the right time could save somebody's life. We can help you feel confident and ready to take on any emergency thrown at you with our award-winning Inventory Control and Asset Tracking System for Healthcare.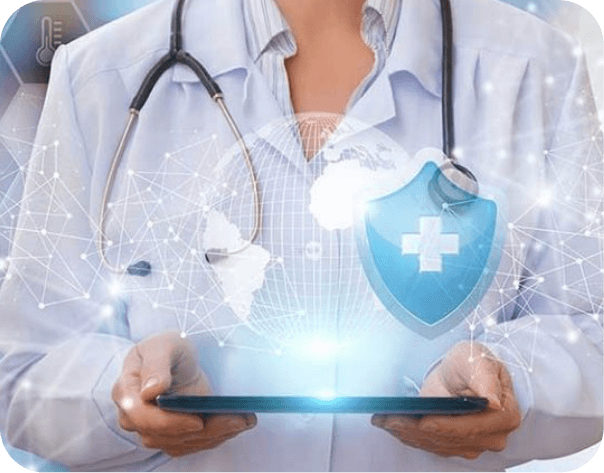 Inventory and Asset Tracking System Benefits for Healthcare Organizations
Here are only a few benefits Healthcare Organizations can gain from using our systems
Improve patient outcome and experience
Effectively managing Healthcare Inventory and Assets will help to create a positive image for the patients and for the hospital. You want to always be aware of where your tools are in an emergency.
Keep track of perishable items
Perishable items such as medication, blood bank, and oxygen tank inventory need to be tracked constantly to avoid expiration dates and resultant waste. You always want to make sure your patients are safe.
Increase Visibility of Supplies
Healthcare organizations will be able to track medical supplies and devices, like ventilators, face masks, Personal protective equipment. The location of critical medical equipment can be tracked immediately.
Manage Equipment Availability
Doctors and other healthcare providers deal with many different types of emergencies daily, especially amid the COVID-19 pandemic. Having the proper equipment always available is crucial.
Schedule Maintenance for Medical Assets
Make sure your medical assets are always in perfect condition and ready to use
Medical equipment can be incredibly costly to replace. Instead, save hundreds, or even thousands, of dollars by using our software to track the maintenance of your assets. In our asset management system for healthcare, you can see when the last maintenance for an asset was, when the next maintenance is due, and schedule future maintenance so your equipment is always in perfect shape.
Know Where Your Inventory and Assets Have Been
Use our Reporting Feature and Audit Trail to view any inventory or asset item's past
Knowing where your inventory and assets are is not the only thing our system can keep track of. Our software can also ensure that you know every place that your assets have been to better plan where they will be. You can know who checked specific assets in or out, where those assets went, and their maintenance history.
Keep Track of Inventory Levels
Keep an eye on when equipment, supplies, medications and more need restocking.
To ensure patients won't be delayed or even denied health services, it is extremely important to keep accurate and timely data to inform you when your equipment, supplies, medications and more need restocking. Healthcare organizations cannot take the chance of missing or low inventory when dealing with important health issues. Our Inventory System has a feature which will send you Alerts when the inventory falls below or above the pre-configured inventory level.
Inventory and Asset Tracking System Aids the New York Department of Health
Our big need was to have current asset inventory and be able to track where our assets are across multiple sites across the state
Michael D Wein - representative at New York Department of Health