What Can Admin's Do?
System administrators can control your inventory and asset alerts, maintenance, day-to-day transactions and more!
Whether you need to manage licenses, change reservation settings, modify formatting or anything in between, this system allows admins of the system to use over a hundred configurations to fit the system not only to the needs of their organization, but to their specific needs as well. Continue reading to learn about our system and its configurations.
Benefits of Configuring the System
Does top to bottom configurability really help that much?
With the sheer number of features in our system it is easy to get daunted or overwhelmed. Our configurations help you make our incredibly powerful system work in a way that makes sense to you. Just remember that if you don't see something you need or something doesn't make sense, ask our team or visit our Contact Us page. There's probably a configuration for it.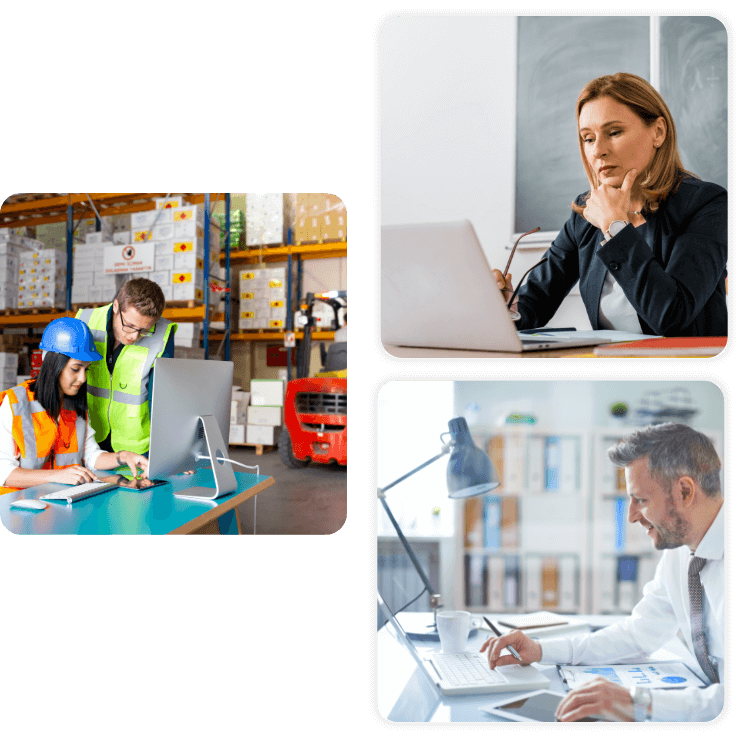 General System Configurations
Take charge of your transactions with the General Configurations tab
In the General Configurations tab of our Inventory Management and Asset System Admin Functions, you can configure everything from alerts to formatting to how your transactions work. This section is integral to the core of the system allowing you to dive into details as small as whether or not the thumbnail images of your inventory and assets are compressed or not.
Web App Configurations
Manage our Web Application's functionality in the Web Configurations panel
The Web Configurations tab of the admin settings affords you the ability to configure details related to our Web App. This is the section where you can modify barcode labels, change the approval cycle for Purchase Orders, configure the one-of-a-kind Inventory Requisition and My Work Assets add-on, and more.
Mobile App Configurations
Configure our cutting edge Mobile App through Admin Functions
Our Mobile App can be configured through the Mobile Configurations section of the admin functions panel. This section allows you to configure barcode scanning settings, manage your mobile devices, enable or disable UPC lookup functionality, and more. There are also additional configuration settings for the Mobile App housed within the app itself.
System Management
Manage your licenses, security, and data with the System Management Configurations
Through the System Management section, you can view your license information and data use. It is also here that you can sign up for training and import data from apps like Excel and Google Drive. Also, you can change security levels, arguably the most important configuration of them all, so users only have access to the features and data that you allow them to.