Manage the Day to Day
What is our Mobile Device Inventory & Asset Management Software for?
Our Mobile app was created to make the day-to-day transactions easier to perform. With a variety of benefits and features created specifically to make your life easier, our Inventory Management and Asset Tracking Mobile App is the best way to fulfill all your needs.
Track Your Inventory and Assets on Any Device
Our Mobile Inventory/Asset Tracking App works for iOS and Android
Our app can be downloaded on nearly any device. Any smartphone, tablet, or even scanner with an operating system of iOS 6, Android 4, or later has access to all the features of the software so you don't have to worry about buying new hardware. Our system is BYOD (bring your own device). Additionally, the back cameras of the devices add the functionality of the device doubling as a scanner.
Phones
Tablets
Barcode Scanners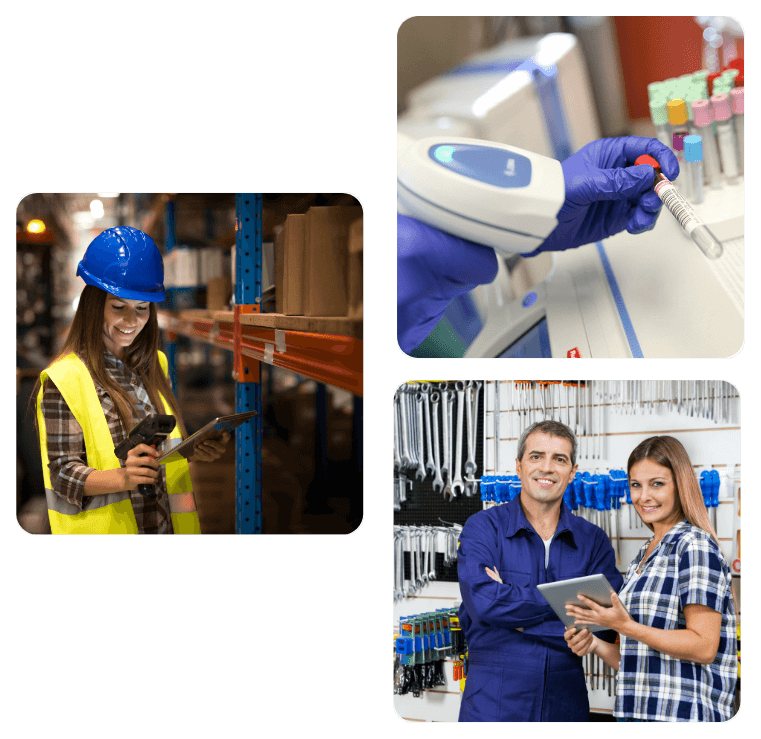 Update Your Data in Real Time
Always stay up to date with our convenient Mobile Inventory/Asset Management Software
When connected to wi-fi, our app will automatically sync any data collected so you no longer have to go all the way back to the dock for data to sync. Also, in our Cloud-based Solution, the app has an offline mode that allows users to work without wi-fi and sync the data when the device gets connection again.
Take Charge of Your Transactions
Phones and tablets aren't the only way you can use our system
If you want to combine the functionality of a mobile app with the precision of a real laser scanner, check out our Barcode Scanners! Users can scan inventory and assets at a fast pace and with far less chance of error with our Barcode Scanners with Android.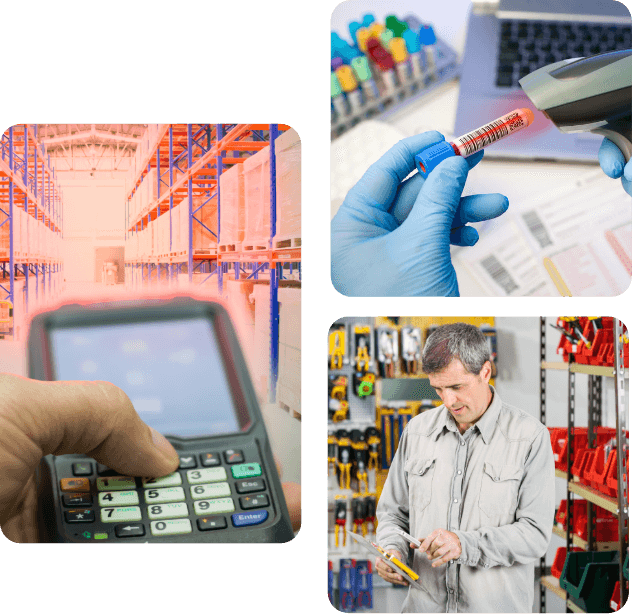 Easily Manage Your Mobile Devices
Our system even allows you to manage your Inventory/Asset Management Mobile Devices
Administrators can easily see which devices are registered to the system, which transactions they have access to, and who they are registered under.