Performing Maintenance in Our Asset Tracking Software
Maximize data visibility at every stage
Preservation of your asset condition is highly important in ensuring fewer disruptions to workflows and a good return on investment. Whether you are working in the office or out in the field, our Asset Maintenance Tracking System can help you keep up to date with your asset maintenance records.
Accessible from both our browser application and our Mobile App, our asset management software makes it easy for both your users and managers to keep track of an asset's maintenance progress.
Logging an Asset Maintenance Session
Make sure assets under maintenance aren't checked-out by anyone
Great teamwork is solidified by great communication methods, and our user-friendly maintenance tracking system supplements your team's communication pipelines with tools that make it easy. The Perform Maintenance tool is a small cog in the big system that is our asset tracking system.
When your physical assets, equipment and work tools are under maintenance, recording that action in our systems automatically makes that item unavailable to users who want to check it out. This provides crucial asset data for more accurate preventive and predictive maintenance.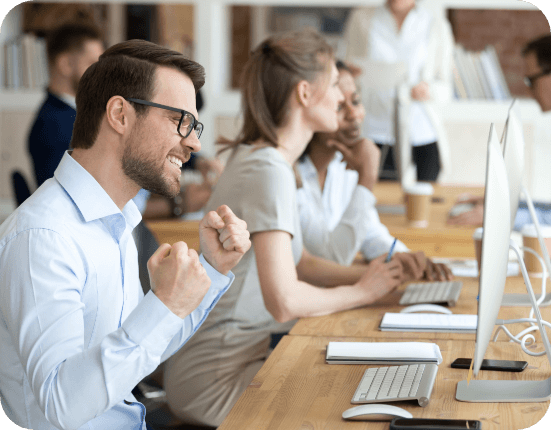 How to Perform Maintenance with Our Maintenance Tracking System
Explore how this tool works
When performing asset maintenance, users first select "Transactions" and then "Perform Maintenance". Now you are in the Perform Maintenance tool, click on "Add New" or choose an existing maintenance event and follow along these steps.
Select the asset that you are performing maintenance on
Choose the maintenance type
Select the Performed-On date
Choose the person responsible for performing asset maintenance
How to Perform Maintenance with Our Mobile App
Explore how this tool works in our Asset Management Mobile App
With the Perform Maintenance tool on the Mobile App, users can scan barcoded assets on the go. Compatible with both iOS and Android devices, we made it easy to extend your asset lifespan and conduct equipment maintenance effectively. In our Mobile App, the steps are same as on our desktop maintenance management software. While our Mobile App doesn't support uploading documents from your phones, you are able to add notations and photos as needed.
Not just for asset management
Explore what else you can do with our systems
We also offer options for inventory control software or combined solutions that manages both inventory and assets. We have the perfect long-term solutions to grow and scale up your business, no matter the size. Learn more about what options may work best for you through our demos!