More Asset Tracking Visibility, Traceability and Accountability
The Most Efficient To Manage Your Assets with Our Industry-Leading Systems.
Our user-friendly and easy to configure system is incredibly feature-rich with everything you could possibly need to track your assets. We strongly believe that the better you manage your assets, the more efficient your organization will be.
Our Asset Tracking System is perfect for any size business from any industry who is looking to upgrade their asset management process. Our system will give you more visibility, traceability, and accountability over your asset items.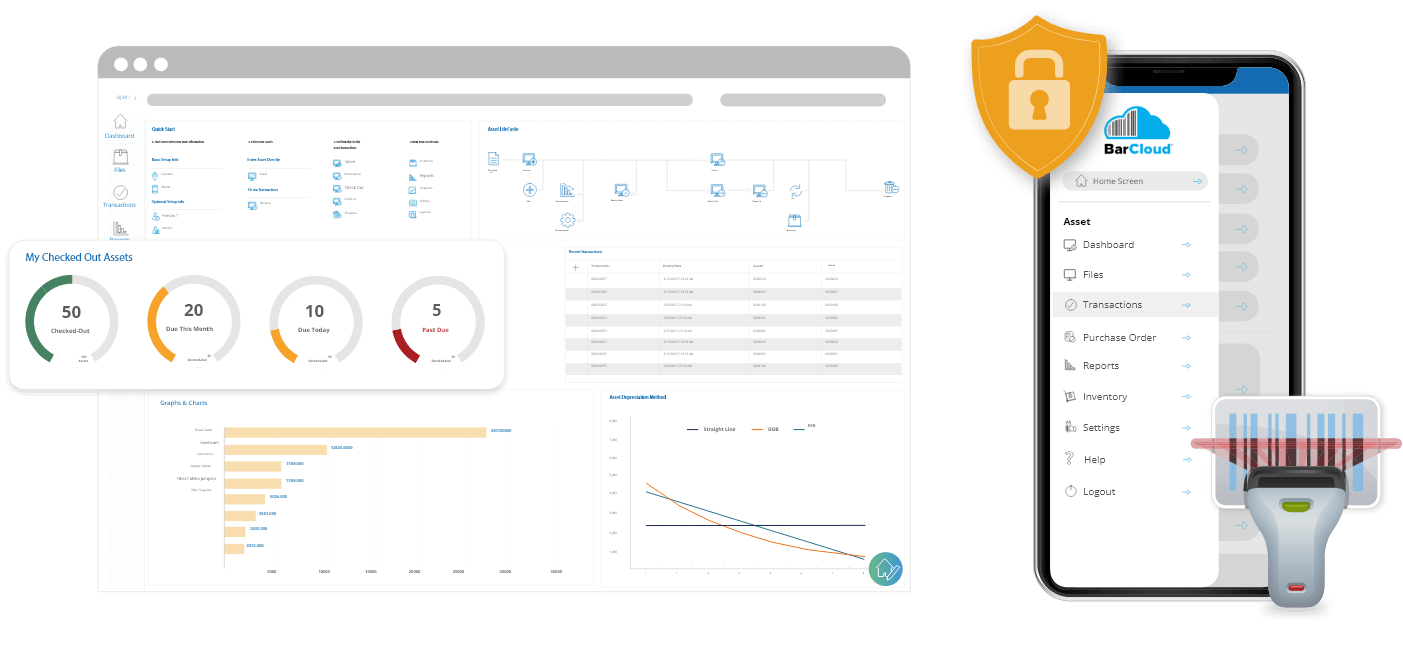 Manage Fixed Assets
Our Barcode Based Asset Tracking Software is perfect for you
Our system utilizes barcodes that can be easily printed out on your own or bought pre-printed. These barcodes provide assets with unique identifiers, allowing your assets to be quickly identified or located whenever needed. Our barcodes can be read via our Mobile App or with a barcode scanner.
Asset Management Software Benefits
Here are a few of the benefits you gain from using our system
Visibility
With our system you will never lose sight of where your assets are, when maintenance is due and more.
Fully Configurable
Our system is fully configurable which means that any user can modify the interface to be the most effective for them.
Unique Features
We provide you with unique and distinctive features that no other company can give you. We designed our software to be as flexible as possible.
Asset Tracking System Feature
Check out what base features our software has to offer
We offer an extensive list of configurable asset management base features that come included in all our systems, including the Lite option:
Import essential asset data
Export asset data in preferred formats
Receive transactions
Move transactions
General alerts
End-of-life alerts
Reports
Reservations
Depreciation
UPC Lookup
Data analytics
Note & Flag
Asset Tracking System Features
Check out what powerful features our software has to offer
Besides the long list of features we offer, our asset tracking system provides you with never-before-seen asset tracking features
My Work Assets
View and request the items you need within your organization.
Multisite System
Manage multiple separate divisions with one software.
Check-Out/Check-In
Reserve and check-out assets and set due dates to ensure items never go missing.
Maintenance Tracking
Set up maintenance and check maintenance dates to ensure your items are in good condition.
Alerts
Enable configurable alerts for events like check-out due dates and warranty dates.
Reports
Create reports that only contain information you need in the format best suited for you.
Audit Trail
Keep track of the maintenance history, transaction history, and location of your assets.
Asset Cycle Counts
Scan your assets, then create reports containing information on what is missing or misplaced.
Asset Management User Roles
Define your user roles and create a more secure Asset Tracking software
Our system allows you to define roles so your team can interact with our software in ways that are only relevant to their own responsibilities. Role-based access protects sensitive data, improves accountability and increases efficiency.
Our asset management system can be accessed by as many people as needed. This means your administrators can easily view reports, see asset history, and your day-to-day users can manage assets on the move. And if you don't like working this way you can change the permissions to the way you would prefer them to be.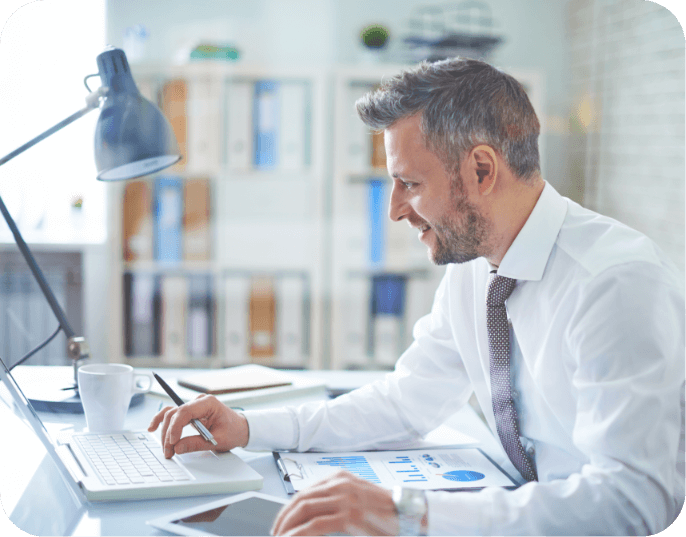 Asset Tracking for Any Industry
All industries can use our system to manage their assets
Besides the long list of features we offer, our asset tracking system provides you with never-before-seen asset tracking features
Education
Government
Fire & EMS
Energy
Military
Defense Contracting Command– Washington
"I am very pleased with this software. It is like a Christmas gift after 16 years of service here. I am very proud we have made a good acquisition. We will have to tell others."
Ed Harris - Chief, Command Support Division
Blue Man Group Productions
Our production department utilized an existing on premise asset management solution, which did not provide the flexibilityof deployment without heavy investment in secondary licensing. BarCloud SaaS solution allowed quick deployment across multiple platforms with no IT support overheads and no compromise in functionality.
David Witchell - IT Director
AMS Communications
I absolutely loved your software. It did what I needed it to do in a most efficient way. Customer support was also top notch! Being a user of BarCloud was one of the best decisions we've made. You guys have a powerful software onyour hands with a brilliant team behind it. I will definitely keep ASAP Systems on top of the list if and when I ever require the use of a software similar to what you are offering.
AMS Communications Representative
Asset Tracking Mobile App
Managing your assets on the go
Relying solely on a desktop computer is no longer effective. In today's day and age, an Asset Tracking Mobile App is essential to the success and the sustainability of any business or organization. Our Mobile App gives users the ability to manage Asset Transactions anytime, anywhere, on a global scale, and in multiple locations.