Integrating Box's cloud storage with Inventory and Assets
Instantly backup user data and information right from our Inventory and Asset Tracking Software
Whether you operate a small business or a large corporation, secure and reliable data storage is always a priority, especially when it comes to inventory and assets. Unforeseen circumstances or natural phenomena could strike at any time, causing a blackout that could make you lose progress on a particular task, or worse abruptly and unexpectedly erase your documents. That's why we've partnered with Box to ease your worries. Your inventory and asset data backups to Box servers are only a click away, a reliable solution to prevent disasters.
What is Box?
Short Answer: A Cloud-Based storage software
Long Answer: Box is a service that centralizes and simplifies cloud storage, file synchronization, and personal cloud services. It is a great tool if you want to always keep your asset information available and easily accessible.
Anytime, Anywhere
Back up your inventory and asset data to a secure cloud
This cloud-based or web-based third-party integration is dynamic and flexible, helping your organization secure any type of digital resources with automated data syncs and backups. The inventory and asset data you choose to upload or backup to Box's cloud storage can be accessed anytime and anywhere, so your colleagues, employees and permitted external partners can collaborate effortlessly and securely.
Configurable data security for your needs
Secured inventory and asset tracking system data with Box
Box utilizes data encryption and enterprise-grade security, making sure that your inventory data and asset information stays confidential. System administrators can further adjust access controls and classifications within Box for extra security.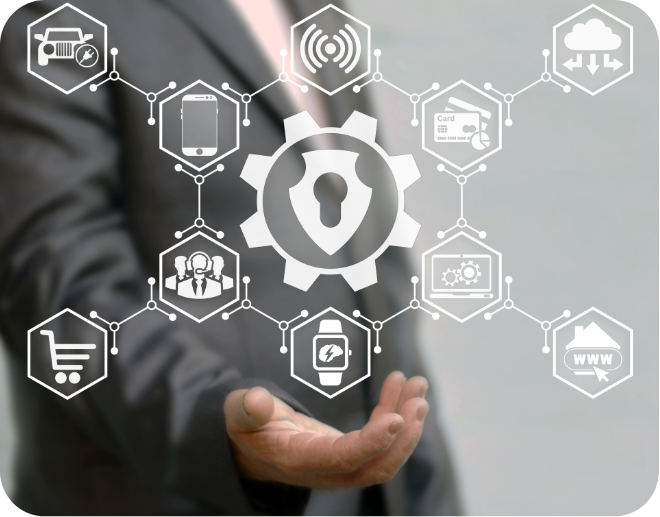 Back it Up at the Click of a Button
Our system makes it incredibly easy to back up your data.
All you have to do to begin using our Box integration is authorize your account through the Admin Functions and click a button. From there, the system with handle the rest for you and your data will be automatically backed up to your Box account.
Other Integrations
Check out who else our cutting-edge software is integrated with
Our Box cloud storage integration is crucial in making sure your inventory and asset data stay secure and backed up, but our versatile systems also offer other integrations that may be great for your business. Learn more about our Inventory System and Asset Tracking Software's other powerful integrations: