Check-Out Software for Your Assets
The Simplest Way to Check-Out & Manage Equipment, Tools and More
Effective asset management requires staying informed on the state of equipment every time it moves from one person/location to another. Doing so is vital, especially when assets enter the custody of parties outside of your business, such as clients or customers. Businesses need to protect their assets and eliminate unnecessary risk wherever it may lurk.
Our Check-Out/Check-In feature equips our software with the power to do just that. Using this feature will protect your most important assets/equipment and prevent theft/unauthorized use. Our Check-Out/Check-In feature provides secure equipment tracking without the labor of pen-and-paper practices.
Robust Check-Out/Check-In Configurations
Our Checkout and Check-In Feature goes one step past its counterparts
Using the Check-Out/In feature allows users to reserve assets, gain custody of them, and return them when they are due for return. Our system goes beyond that with additional levels of configuration not found in other asset management systems. By configuring the Check-Out/In feature, administrators will enjoy a well-rounded host of benefits:
Configurability: A wide variety of options in configurations allows users to customize the system and ensure that all features related to the Check-Out/In feature synergize with one another to maximize productivity.
Alerts & Reports: Personalized alerts and reports that will increase transparency and ensure that no asset goes unaccounted for.
User-Friendly Interface: A user-friendly interface allows new users to learn and navigate the software easily, as well as expertly crafted instructions to help newcomers every step of the way.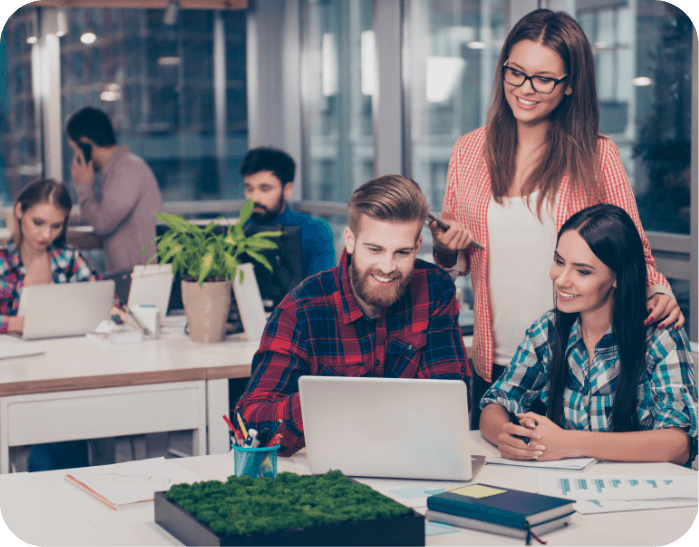 Move Assets vs. Check-out Assets
What is the Difference between Moving and Checking-out an Asset?
Businesses often need to balance different time frames when their assets are transitioned into the care of an outside party. Therefore, it is essential to know the difference between moving an item and checking it out. Let's clarify the difference through the use of some examples:
Moving Assets
Moving an asset is typically done for items intended to be loaned out on a long-term basis with no set cut-off date. This action can be used when an organization moves one of its assets into storage for an indefinite period of time.
Checking Out Assets
Checking an item out is done on a short-term basis with a clear deadline. Examples of this can include school items such as laptops, library books, or sporting equipment.
Asset Check-Out Blacklist
Restrict certain assets from being checked-out from our system
In addition to allowing users to check items out, users are also able to create a check-out blacklist. This creates a list of items that are not allowed to be checked out. Users can also create check-out conditions that can automatically place items on the blacklist.
A good use of this function is when an item is damaged or destroyed and in need of repairs or replacement. Applying the right check-out condition will automatically remove it from being checked out until an administrator decides otherwise. Using this feature eliminates the risk of an asset unfit for use being selected by mistake.
Asset Check-In Options
Even our barcode check-In system feature has multiple configurations to work for you
Our commitment to a fully customizable user experience also extends to the process of checking items in. Once an item has been returned, users will be able to select one of three options regarding the asset's location.
Selecting the Check-In Location is used when an item is being checked in at the original check-out location.
The Home Location option allows items to be checked in at a place the user personally selects and sets.
Choosing a user-selected location enables the transition of an asset to another user and their own set location.
Our check-in options also include the ability to select the status of an item being returned or moved to another user. By assigning a check-in condition such as new, good, poor, used, or damaged, users will never fall behind on regular maintenance for their most important assets.
Reserve Your Assets
Make reservations to Check-out Assets
Assets tracked with our software can be assigned the "Reservation Only" security level as determined by admins. This extends the ability to check out an asset to non-users and provides administrators with invaluable data with these additional features:
Calendar View: The Calendar creates a top-down view of an item's reservation history, which can be broken down into daily and monthly intervals.
Information Filter: The Information Filter allows users to criteria for the assets that can be viewed. This makes sure that a user sees only the relevant assets, such as when trying to see which assets are checked out and which ones are available.
Configurable Alerts: Configurable alerts can be created for those who want to receive notifications by email or text message when an asset has been returned or has become available for reservation. This guarantees that when the status of a checked-out asset changes, the user will know instantly no matter where they are.
Alerts and Notifications
Always stay on top of where your assets are and need to be with our configurable alerts.
Visibility and security are crucial when loaning out assets. Ensuring both means that alerts need to be both timely and helpful. So, when designing alerts regarding assets, users will have complete control over:
The audience intended to receive alerts regarding an item's reservation status.
The means of distributing the alert such as text message, email, or both.
What to include in each alert.
Alerts can also be integrated into the My Work Assets Feature, meaning users can use it for items they would personally like to request.
Bundle Your Fixed Assets
Some assets always need to be checked out together. Bundle your assets to save time.
Our system provides the perfect solution for assets that need to be checked out together. When selecting items to check out, an option to bundle specific assets together will be given. This is done through the creation of a, "main asset," which once scanned will automatically check out all the supporting items linked to it.
This process can also be used when disposing of an item as well, ensuring that there is accountability at every instance of an asset's lifespan. The benefits of bundling assets over time can be considerable. It creates an intuitive, user-friendly experience that provides increased levels of inventory upkeep while trimming down time hunting for individual items.