Requesting Maintenance through our Asset Tracking System
A user-friendly interface that is easy to navigate
Our Asset Management Software provides users with a comprehensive asset maintenance workflow. From start to finish, our systems make it easy to document the upkeep of your physical assets and fixed assets.
Available with the My Work Assets add-on, the Request Maintenance feature encourages your employees to proactively take care of work assets that have been assigned to them. This feature lets them request asset maintenance as they see fit, prolonging asset lifespans and optimizing asset lifecycles.
Benefits of Proactive Maintenance Requests
How our asset management system helps optimize asset usage
With the Request Maintenance feature, the people who make the judgement call on the condition of an asset would be the people who are using it. You or your employees who have checked-out items would be able to judge the status and conditions of assets in real time. With guidelines and policies, this feature encourages employees to take initiative to regularly request maintenance for their work assets. This helps in making sure the assets you've invested in are kept in the best condition.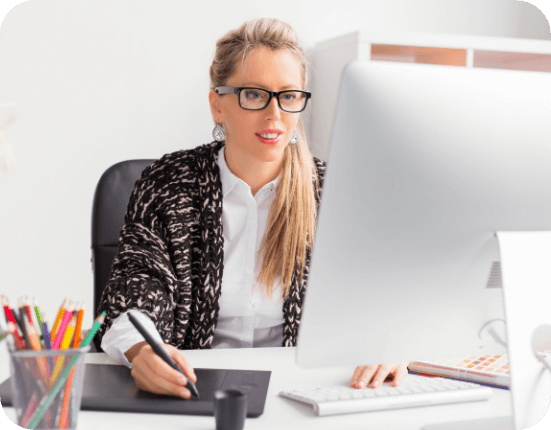 How to Configure the Request Maintenance Feature
Explore how to enable this feature
You or your system administrators can enable the Request Maintenance feature for users by editing user access. System administrators can designate users with the desired security level or access as "Maintenance Requestors" in the System Configuration Settings in our asset management solutions.
Administrators can also define new-users or existing users as Maintenance Requestors through these steps:
Select User Settings
Add New Asset
Click on the Shopper Box
Select the Maintenance Requestor option for the security level
Hit save
How Do I Request Maintenance
Learn how to utilize this asset tracking software feature
Users that have been designated as Maintenance Requestors now have the access to request maintenance on any asset in their possession. The Request Maintenance workflow only requires a few clicks in the My Work Assets tab. In this tab, users can see assets that are assigned or checked-out to them. Here, users can:
Pull out the Request Maintenance window
Set the desired priority level for the request
Designate a maintenance type
Add notes about the maintenance request
Configure Maintenance Request Alerts
Making sure that you stay informed on your asset maintenance status
Automating this part of the communication pipeline streamlines work processes and boosts productivity as your employees will have less mundane tasks to focus on. Administrators can configure automated alerts via emails or text messages for whenever a new request is submitted. Accessible from the System Configuration settings, administrators also decide who receives the alerts; the requestor, their manager or both. This also extends to the contents of the alert, as administrators can choose what asset data is important to include.
Not just for asset management
Explore what else you can do with our systems
We also offer options for inventory control software or combined solutions that manages both inventory and assets. We have the perfect long-term solutions to grow and scale up your business, no matter the size. Learn more about what options may work best for you through our demos!