Analyze All Your Inventory History Reports
Comprehensive details from all your inventory management systems
A enterprise or corporation typically might manage dozens of branches. In the context of inventory control, this means that clear, accurate and comprehensive inventory historical data must be maintained. This is where we come in. Our Enterprise Inventory Management Software helps your organization keep track of and manage your individual inventory systems and compile historical data and reports for your ease of use. Now, your Enterprise Users can easily retrieve and view History Reports from each of your locations.
How Does This Benefit Your Enterprise?
Learn how this feature helps your organization
Streamlined auditing process
With increased global inventory data visibility, your employees will be able to point out and address any discrepancies in your inventory management systems instantly.
Boosting productivity
Instead of waiting for employees at each branch to send dozens of reports, your Enterprise Users can avoid the back-and-forth emails with direct access to global inventory history.
Single Source of Truth
With access to synchronized and consolidated global inventory data across your organization, you know that you're looking at the right numbers.
Inventory Data Visibility Like Never Seen Before
Create Global History Reports from Synchronized Data
Our Enterprise Users are able to access inventory data that is synchronized globally across the organization, with superior inventory data visibility. Now, you no longer have to access inventory systems of each location manually to pull reports. With this, you can piece together a global history report using real-time data and history reports from each of your Standalone Inventory Systems.
Delivering Predictions and Recommendations to You
Analyze your organization's global inventory in just a few clicks
Powered by the artificial intelligence (AI) in our Inventory Management Systems, we deliver predictions on your inventory trends as a whole. The global inventory forecast helps streamline workflows as this means your analysts won't have to look through each standalone system manually. We also bring you recommendations for the next course of action within the systems.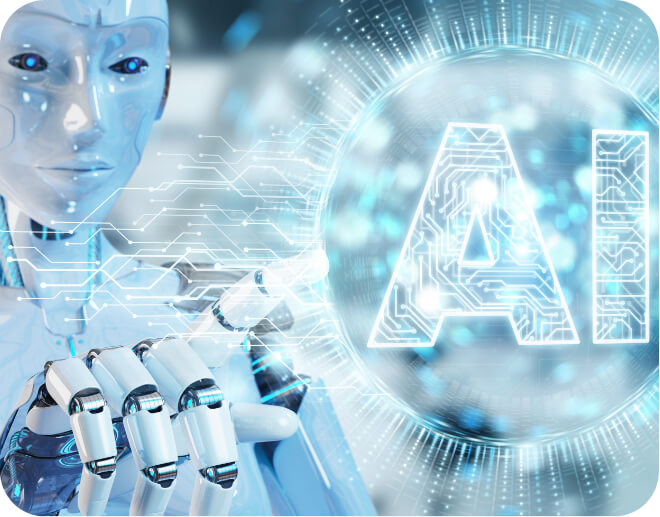 Not just for inventory control
Explore what else you can do with our systems
We also offer options for asset management software or combined solutions that manages both inventory and assets. We have the perfect long-term solutions to grow and scale up your business, no matter the size. Learn more about what options may work best for you through our demos!