Trusted By








One System, Limitless Possibilities
Manage Your Inventory and Assets Using one Management Software
Other companies either specialize in managing either assets only or inventory only. For businesses that manage both, this results in having to buy two entirely separate systems for their one organization. That's why our all-in-one inventory management and asset tracking solution is the most powerful software on the market.
It allows users to transition seamlessly between inventory and assets, giving our software the power of two systems for the price of one. Whether a user needs strong inventory or asset control, our system can handle both without a problem, giving users the most powerful and versatile inventory and asset tracking software out there.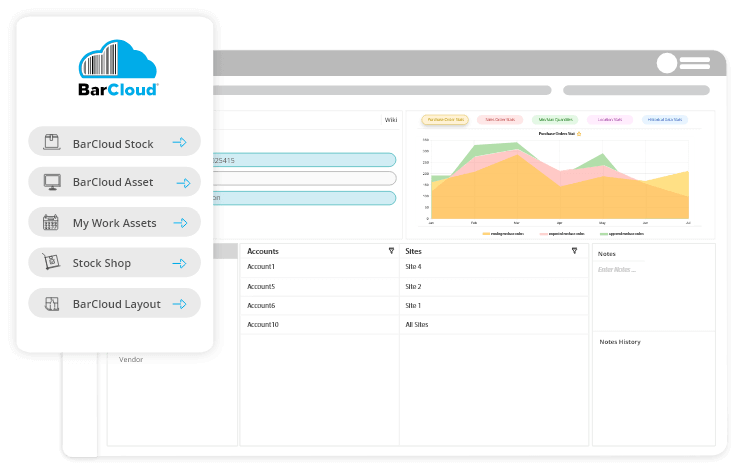 Inventory & Asset Tracking Benefits
Advantages of Using an All-in-one Solution
By choosing a system that provides all needed features in one place, users will enjoy:
Single Sign On (SSO)
A comprehensive system for both inventory and assets through a single login button.
View All Data
Managing both inventory and assets using a consolidated, web-based view.
Inventory & Asset Management
The ability to swap between inventory and assets instantly and effortlessly.
Access All Features
Access to every feature of the best inventory and asset tracking software in a single place.
Full Suite Solution Software
Including Mobile Apps, Inventory Requestor Feature, & My Work Assets
The best inventory management software and asset tracking system needs to be an all-in-one package deal. Here, we'll show that our software achieves that by providing users with the ability to transition smoothly between inventory and assets. All the while, our software provides true mobility and real-time updates.
Inventory Requisition Feature
The Inventory Requisition feature creates a bird's-eye view of your inventory and allows administrators to authorize requests from users that are checking out or transferring stock.
My Work Assets Feature
The same level of customization and ease of use can be applied to asset use through the My Work Assets feature. This allows administrators and managers to view and select specific assets to check out, request, or receive.
Authorization Levels
Both features provide multiple levels of authorization that can be created to perfectly match your business or organizational needs.
Mobile Inventory and Asset Tracking
Best of all, both inventory and assets can be tracked using any mobile device. No matter your mobile device of choice, we've built our software to be easily accessible and tailored to meet your needs.
Inventory Requisition
View, Request, and Receive Inventory with ease.
Our award-winning software also includes the Inventory Requisition Feature. This feature allows system administrators to create and authorize new users to make requests from available inventory. In addition, Inventory Requisition is flexible and provides multiple levels of authorization, including a view-only option while still allowing users to flag items they need or items that are simply their favorites. This streamlines the process of viewing, requesting, and receiving inventory through our system for both managers and staff.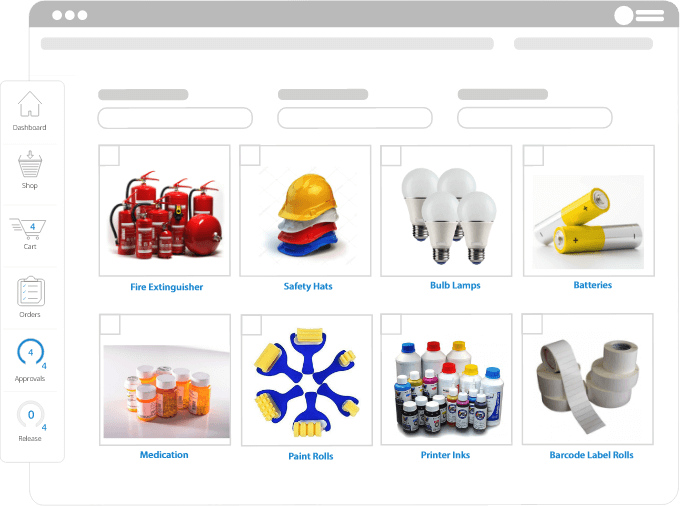 Inventory System & Asset Tracking Solution Mobile App
Manage Both Inventory and Assets at any time and in any setting.
The best fixed-asset tracking software on the market must be easily accessible at any time and from anywhere, and the mobile app that accompanies our system accomplishes just that. The app is compatible with every mobile device from Android to IOS, making it a perfect fit for your preferred device no matter what. This means you'll be able to scan inventory and assets when you're on the go no matter where you are. The app also allows for easy synchronization and provides real-time updates, always making sure that you're up to speed. Best of all, the system is simple and easy to learn, meaning less time tinkering and more time tracking.