Inventory Management and Asset Tracking for the U.S. Military
Keeping your inventory and assets on your radar at all times
Military Branches need military-grade software. Whether you're the Army, Navy, Air Force, Marine Corps, National Guard, Coast Guard, or even military contractors, we have an Inventory Management and Asset Tracking System for you. We designed our systems for the Military to help all Military branches with their Inventory and asset management needs.
The powerful Military Inventory and asset management system provides real-time statuses and prevents loss of control or shortages of material to meet operational requirements. Our Systems not only make your inventory and assets more secure, but they also make daily military transactions processes easier and less tedious. With our systems, Military branches are equipped with accurate and necessary data to make effective decisions.
Military Multisite System
Manage Military Inventory Items and Assets Within Multiple Sites
We know that most Military headquarters tend to have multiple Bases offshore and onshore with different inventory items and assets that need to be managed. Our Military Inventory Control and Asset Tracking Solutions can provide visibility across multiple bases without making you purchase separate systems for each base.
Our Multisite System allows the different bases to share a master database with only access to their own independent content and data. Only the headquarters possesses the power to access, view all data and run global reports from all bases. This system is completely unique to us, which means other companies cannot provide you with this capability. They will almost always make you purchase separate systems.
Military Inventory and Asset Tracking Advantages
Most Popular Advantages of our Military Management Solutions
Manage Inventory, Assets, or Both
With our systems, you can either Manage Inventory with our inventory systems or Assets with our asset tracking system. You can also manage both under one system worldwide with our combined system.
Perform Physical Inventory Counts
Manage your military inventory items within your multiple locations and bases. You can perform inventory counts to make sure all your items are where they need to be and edit the report if they have shifted.
Generate & configure unlimited Reports
Our systems come with a variety of default Military Reports that you can generate and configure to include only the information you need in a way that is understandable to you.
Schedule, Perform, and Request Maintenance
The Military doesn't have time to waste when it comes to serving our country. You can be proactive by Scheduling, Performing, and Requesting Maintenance of Military assets within our systems.
Military Inventory and Asset Tracking Basic Features
Inventory
Import Inventory Data
Export Inventory Data
Receive inventory
Move inventory
Issue Inventory
Transfer Inventory
Configurable reports
Set Min/Max levels
Set General Alerts
Manage Purchase Orders
Manage Sales Orders
UPC lookup function
Inventory Data Analytics
Adjust Transactions
View Historical Inventory Data
AI generated forecasting
Create Inventory Picklists
Note & Flag inventory items
Manage default Locations
Pack & Ship Inventory
Asset
Import Data
Export Data
Receive Transactions
Move Transactions
Check-Out Assets
Check-In Assets
General Alerts
End-of-life Alerts
Reporting
Reservations & Planning
Comprehensive historical records
Maintenance Tracking
Depreciation
UPC Lookup
Data Analytics
Note & Flag
Inventory Requisition and My Work Assets for Military
Our two interfaces that display all Military Branches Inventory and asset items for you
The Inventory Requisition and My Work Assets features essentially allow the Military to view all the inventory or assets they own and request temporary custody of these items. On the asset side, they can also request maintenance or report items missing. The best part is you don't need to be a user of the system to use these features. Anyone who is granted access through our security controls can reserve your inventory or assets.
If you would like more in depth explanations of these features, you can find them in the "Our Systems" section of the Products tab in the menu above.
Cloud-Based and On-Premise Hosting Options
We have two hosting options to choose from for any of our Military systems
Our Cloud-based hosting option gives us more control over the security of your system while the On-Premise option puts all your security in your hands.
Our on-premise hosting option might be a more popular choice for the military because they might prefer to have complete and full control over their own security. Our Cloud-Based system is extremely secure as well but it just puts the heavy lifting on us and is significantly a lot less work for your IT department.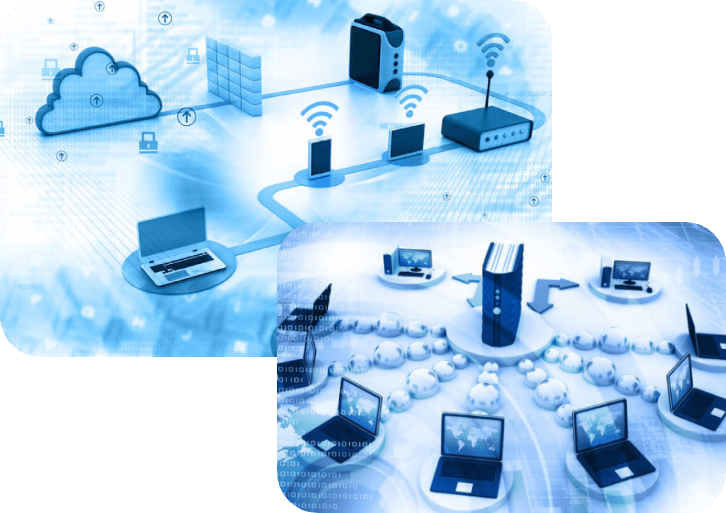 Military DD Form 1149 Integration
See how our Inventory Control and Asset Tracking systems can integrate with this form
Our Military Inventory systems and asset tracking software increases the efficiency of the Department of Defense by allowing the integration of Form DD 1149. The System's DD Form 1149 integration drop-downs will have your specific information automatically populated, or users may manually input if information needs an override.
Military Inventory and Asset Tracking Mobile App
Manage your inventory and assets with your mobile devices
Our mobile app allows Military personnel to perform day-to-day inventory management and asset tracking transactions at anytime, anywhere with mobile barcode scanners. With our seamless mobile app, the military can quickly and easily Receive and Issue military inventory or assign equipment. Members of the Army, Navy, Marines, Air Force and defense contractors can use our powerful System's mobile app for managing inventory, assets, or both while on the move.